Online Marketing in Luxembourg
---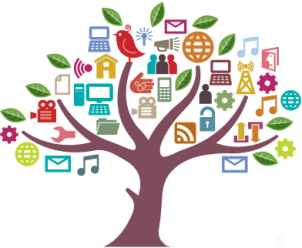 Every business, regardless of size or industry, needs to have an Internet presence and online marketing plan.
People now use the Internet as a way to search and find information about a product or service more than any other source.
However, in Luxembourg, there are enough small and medium sized businesses which don't have the online presence they need to add to their success. This can be a result of lack of online marketing knowledge, or simply not having the resources or employees to complete the task on their own.
Here, at Webmark, we are offering tailored online marketing services in Luxembourg at affordable costs.
How Online Marketing can Help a Business in Luxembourg?
---
Online marketing in Luxembourg is much more than being listed in Golden Pages or placing a banner advertisement on a website
in the hopes that your business is found. It is about creating a campaign to reach a target market for your company.
Internet marketing may include everything from creating a social page and maintaining it for your business, to a very specific advertising campaign using search engine optimization. In addition, you can target your online marketing campaign to address local consumers that often access their smartphones for information on local businesses.
Internet Marketing for Small and Medium Businesses?
---
We offer many different Internet marketing services to Luxembourg companies. These include, but are not limited to:
Email Marketing. We can create a professional campaign to reach customers through email. This is one of the most effective marketing methods on the Internet
Google Adwords and Facebook Advertising. We can improve your presence on the social network and on the most important search engine, a very important marketing strategy for any business wishing to connect with a large customer base
Search Engine Optimization. We can recreate content on your site to be more easily found by the search engines. Higher rankings on the search engine always result in higher sales
Online Marketing
Get serious about marketing your business online