.LU & .COM Domain Registration
---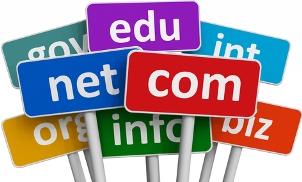 For a website, a domain name is as important as an address is to a house. It's the easiest way people looking for the site can find it. Most businesses and organizations have their own domain names.
For quite some time, domain name registration in Luxembourg was expensive. On average, domain names are now 60% cheaper of what they once cost.
After the domain names registration process, a registered domain is then pointed at the domain name servers of a hosting account. It resolves to the online host where the website content has been uploaded. When the domain is typed in, the website that has been uploaded will then appear at that URL.
Choosing the Right Domain Name for your Website
---
At Webmark we help people and businesses with domain name registration for .LU, .FR, .DE, .EU or .COM domain names. We guide our clients through all stages of the registration process, including the complicated process of choosing the right domain for their website.
We counsel them on the available domain choice in terms of site concept and search engine optimization. After the available domain is selected, we help them with domain name registration. We will advise them on the process of domain transfer and what website hosting to choose.
We have among the lowest prices for quality domain name registration. We also offer free domain parking to all our clients.
There simply is no better place to find the right domain name at a price you can afford. Our webdesign team can also help with your website design project.
Domain Registration
The best time for your domain name registration is now